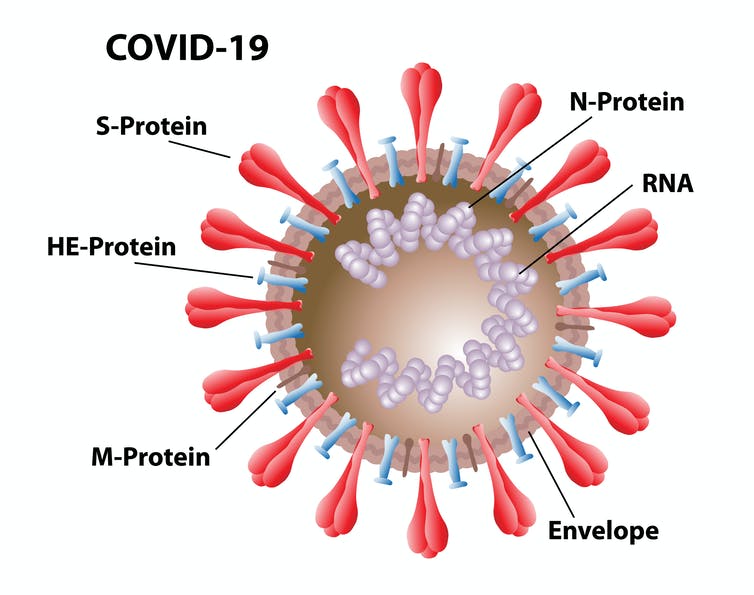 SARS-like Coronaviruses
Since the first reports of novel pneumonia (COVID-19) in Wuhan, Hubei province, China, there has been considerable discussion on the origin of the causative virus, SARS-CoV-2 (also referred to as HCoV-19). Infections with SARS-CoV-2 are now widespread. SARS-CoV-2 is the seventh coronavirus known to infect humans; SARS-CoV, MERS-CoV and SARS-CoV-2 can cause severe disease, whereas HKU1, NL63, OC43 and 229E are associated with mild symptoms. Coronaviruses belong to a family that comes under the order "Nidovirales". Nidovirales or der includes the viruses that use a nested set of mRNAs for their replication. Further, the coronavirus sub-family has four genera (alpha, beta, gamma, and delta coronaviruses). The corona viruses infecting humans (HCoVs) belong to two of these genera (alpha coronaviruses and beta coronaviruses). The alpha coronaviruses infecting humans are HCoV-229E and HCoV-NL63, and the beta coronaviruses infecting humans are HCoV-HKU1, HCoV-OC43, Middle East respiratory syndrome coronavirus (MERS-CoV), the severe acute respiratory syndrome coronavirus (SARS-CoV), and SARS-CoV-2 .
Reference:
1.A SARS-like cluster of circulating bat coronaviruses shows potential for human emergence;Nature Medicine volume 21, pages1508–1513 (2015)
2.Synthetic recombinant bat SARS-like coronavirus is infectious in cultured cells and in mice;PNAS December 16, 2008 105 (50) 19944-19949;
3.SARS-like WIV1-CoV poised for human emergence;PNAS March 15, 2016 113 (11) 3048-3053; first published March 14, 2016;
4.Bats Are Natural Reservoirs of SARS-Like Coronaviruses;Science 28 Oct 2005: Vol. 310, Issue 5748, pp. 676-679 ;
5.Broad and potent activity against SARS-like viruses by an engineered human monoclonal antibody;Science 19 Feb 2021: Vol. 371, Issue 6531, pp. 823-829;
6.Koch's postulates fulfilled for SARS virus;Nature volume 423, page240 (2003);
7.ACE2: from vasopeptidase to SARS virus receptor;Trends in Pharmacological Sciences;Volume 25, Issue 6, June 2004, Pages 291-294;
8.SARS — beginning to understand a new virus;Nature Reviews Microbiology volume 1, pages209–218 (2003);
9.SARS virus infection of cats and ferrets;Nature volume 425, page915 (2003);
10.Cell entry mechanisms of SARS-CoV-2;PNAS May 26, 2020 117 (21) 11727-11734; first published May 6, 2020;
11.SARS-CoV-2, SARS-CoV, and MERS-COV: A comparative overview;Infez Med. 2020 Ahead Of Print Jun 1;28(2):174-184;
12.Network-based drug repurposing for novel coronavirus 2019-nCoV/SARS-CoV-2 , Cell Discovery (2020) 6:14, Zhou et al.